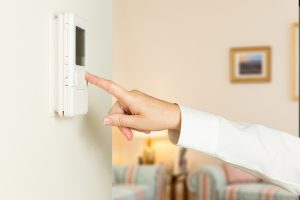 When the temperatures in the Chicagoland area began to climb, it's important for your home air conditioner to be in tip-top shape. If you have to fight with the thermostat or the AC unit won't keep running when you need it to, it might be time to call a certified HVAC specialist. At G&R Heating and Air, we can repair your air conditioning system and make sure your home is cool and comfortable all summer long. If you live in Bartlett, contact us today!
Experienced AC Repair
If your AC unit is only a few years old but it seems to be malfunctioning, there could be some faulty or broken parts that need to be replaced. Our technician can get to the bottom of the issue quickly and repair any problem, getting your system back up and running in no time. If there isn't a major problem and you simply want your AC inspected, we can provide routine maintenance.
New AC Installation
If your air conditioner is on its last legs and you've been looking at new models, let G&R handle the installation for you. We can answer any questions you have about a certain AC model, and explain what size of unit will be best for your home. We'll remove your old, outdated unit and install the new one so you can begin cooling your home before those dog days of summer arrive.
We're proud to serve the people of Bartlett, and are always ready to help with any AC project. Whether you need repair on your current system, or you want to replace your old unit with a new model, we'll be there. Once your unit is repaired or installed, we can provide regular maintenance and tune-ups to keep it running smoothly for years to come. Our installations come with a full 10 year parts & labor warranty.*