When was the last time you had your home's HVAC systems checked? If you simply turn on your furnace or air conditioner every time you need it, then you could end up dealing with some serious heating or cooling problems in the future. At G&R Heating and Air, we can make sure that your HVAC is ready to go, no matter what time of year it is, or when the last time was you had everything inspected. If you live in Plato Center, then give us a call today!
Catching Issues Early
One benefit of routine HVAC maintenance is that you can often catch issues early, before they turn into major problems. Our certified technicians will thoroughly investigate every part of your furnace or AC, and if they notice anything out of the ordinary, they'll recommend the necessary replacement or repairs. The last thing we want is for something that seems insignificant to turn into something catastrophic, and you're left with a home that's too hot or too cold. If you notice any strange sounds or odd smells coming from your HVAC system, then please contact us right away.
Optimizing Your Heating And Cooling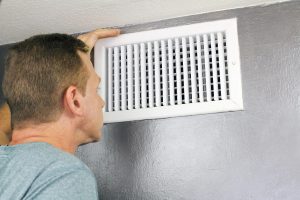 You may have had your heating and cooling systems looked at and repaired in the last year, but you still have the thought that they could work more efficiently. If you want to optimize your HVAC for the most energy efficiency, then let us help you find the perfect solution. Your older system may need a tune-up, or it may be better to replace the system entirely. While the initial investment may seem high, the amount you can save on monthly energy bills during the summer and winter can more than make up for it.
Our Full List Of Services Includes:
Furnace Repair
Clean & Check
Water Heaters
Boilers
Thermostats
Ductwork Installation & Repair
Humidifiers
Dryer Vent Cleaning
Air Quality
Sump Pumps
New Construction/Rehab Projects
When you need HVAC service and repair in Plato Center, there's no better choice than G&R. Give us a call today at (224) 419-5324, or fill out the form below and a member of our team will contact you as soon as possible.
We Look Forward To Hearing From You!